By train
If you come to Zaragoza by train or bus you will reach the Zaragoza Delicias Intermodal Station, which is located within the city, allowing good communication with both the different neighborhoods and the airport.
Barcelona and Madrid have a good connection through the high-speed train (AVE)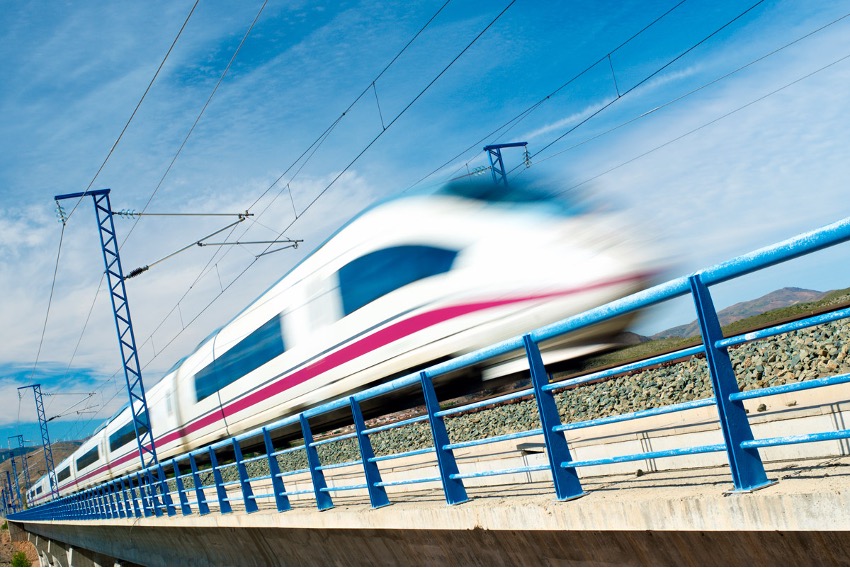 The Zaragoza Delicias Intermodal Station houses a hotel, a business centre, shopping centres and a variety of services for travellers. Zaragoza belongs to the AVE Cities Network.
There is a taxi rank at the exit of the station.
Car rental service.
By car
Zaragoza is located at an interesting crossroads, meaning that you can access it via the motorways from Madrid, Huesca, Teruel and Valencia, or the national highways from Barcelona, Bilbao and Pamplona.
Once you reach the outskirts, the Z-40, ring roads and Z-30 allow easy access into the city various neighbourhoods.
Entering Zaragoza from Europe is aided by the Somport Tunnel which links the city with France and provides direct access into the heart of the country.
MOTORWAYS
AP -2 Zaragoza-Barcelona
AP -68 Zaragoza-Bilbao
EXPRESSWAYS
A-23 Autovía Mudéjar
A II Autovía Madrid – Zaragoza
NATIONAL ROADS
N-II Madrid-Zaragoza-Barcelona
N-330 Levante to France via Zaragoza
N-232 Santander-Logroño-Zaragoza-Vinaroz
BELTS
By bus
Buses entering Zaragoza arrive at the Zaragoza Delicias Intermodal Station which is located within the city, allowing good communication both with the different neighbourhoods and with the airport.
City buses, lines: 32, 36, 42, 52, 51, Ci1, Ci2
Lines 34, 51, Ci1, Ci2 stop at the Station. The rest of the lines stop at the Delicias Civic Centre located next to the station or suburbs.
More information on urban lines grupo Avanza
Zaragoza Central Bus Station
Zaragoza Delicias Station – Miguel Roca i Junyent Street
Teléfono: 976 700 599
Online booking of tickets
By plane
Located around 10 km from the city, a range of airlines operate from the airport, offering services to Madrid, Palma de Mallorca, Tenerife, Málaga, Sevilla, Lanzarote, Paris, London, Frankfurt, Milan Bergamo, Rome and Bologna, Alicante, Brussels, Bucharest, Cluj-Napoca and La Coruña.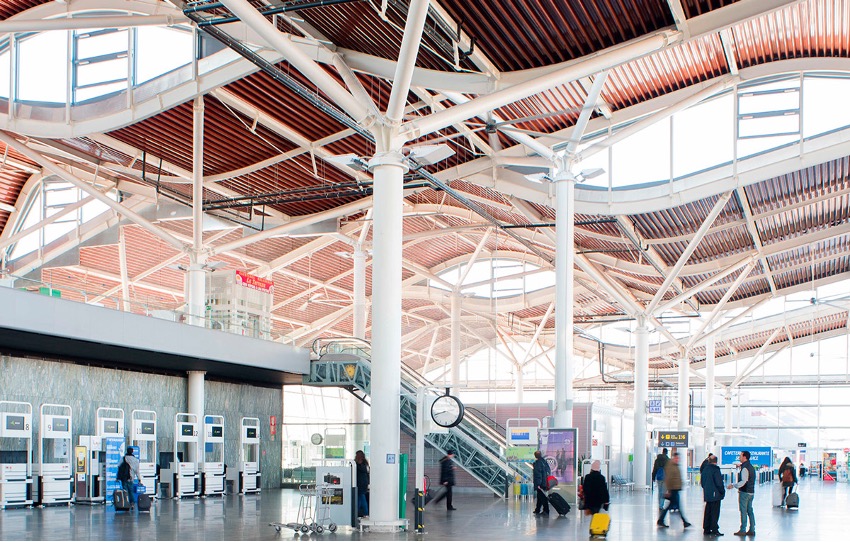 ADDRESS
Ctra. del Aeropuerto, s/n.
Telephone: 976 712 300
HOW TO GET HERE
The Airport is connected to the city via bus, taxi and rental cars.
AIRPORT BUS
BUS SERVICE IBERIA AND ALSA
IBERIA and ALSA make it easy to travel. We connect Albacete, Burgos, Lorca, Soria, Valladolid, Ponferrada, Zaragoza or Vitoria, by bus with terminal 4 of Madrid airport, to make your international travel easier. More information
Info from: https://www.zaragoza.es/sede/portal/turismo/es-util/como-llegar