Tuesday – 13th June 2023
The pre-conference dinner arrival is 17:30pm for industry keynotes, 
which will be followed by an exhibition and food served at 18:30pm.
Industrial Keynote 1: INGESAN: an innovative perspective for the effective application of advanced information systems in the transformation of fundamental urban and citizen's services. David del Río Vilas (OHLA Group). 17:30 – 18:00

Bio:David del Río Vilas is the Head of Innovation at Ingesan, the services division of the OHLA Group. He holds a MSc. In Industrial Engineer from the University of A Coruña, where he also obtained the Diploma of Advanced Studies in Modeling and Simulation of Production Systems. He has completed various executive programs at entities such as MIT-Sloan (Strategy and Innovation) and IE (Directive Management Program). Likewise, he is a certified PMP and ACP by the Project Management Institute.

David has been a researcher at the Integrated Engineering Group (GII) and a professor at the Department of Economic Analysis and Business Administration of the University of A Coruña. He has held the positions of R&D Director at the engineering consultancy Grupo Proyfe and Head of Innovation at Ferrovial Servicios, coordinating its innovation portfolio at an international level. In August 2021, David joined his current position with the mission of driving the digital transformation of Ingesan.

He is the author of more than 25 international publications, including articles in conferences, indexed journals and book chapters. He has been an invited speaker at the Asia-Pacific Economic Cooperation (APEC) Forum of Low-Carbon Town Development and was Editor in Chief of the SCS Newsletter, The Society for Modeling and Simulation International. He has been Program Co-Chair of the International Conference on Harbour, Maritime and Multimodal Logistics M&S (HMS) and he is Co-Chair of the International Conference on Modeling and Applied Simulation (MAS) in the fields of Production Systems and Digital Twins, among other contributions.
Abstract: INGESAN is an important actor in the urban and citizen services market in Spain. In this presentation, the author will elaborate on the fundamentals and strategic approach that lead the digital transformation path the company started less than 2 years ago. Also, some tangible real cases of application will be presented where advanced information systems are playing a transformational leading role in the way usually perceived as very commoditised services can and should be challenged. Digital Twins, advanced geospatial platforms, and socio-health analytic environments are amongst the ingredients of this business transformation recipe.
Industrial Keynote 2: Emerging technologies in mobility: remote assistance and alternative strategies. Joshue Perez Rastelli (Tecnalia). 18:00 – 18:30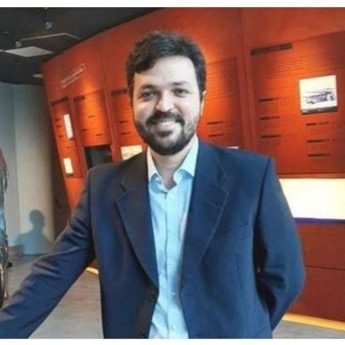 Bio: Electronic Engineer from the Simón Bolívar University, Caracas – Venezuela, 2007. Master in Electronics and PhD in control and automation systems from the Complutense University of Madrid in 2009 and 2012, respectively. He developed his doctoral thesis, entitled: " Control agents for autonomous vehicles in urban environments and highways" at the CSIC (Madrid) and the Polytechnic University of Madrid, within the framework of the AUTOPIA team, where he received the award from the Spanish Automatic Committee ( CEA) for the best thesis on intelligent control in 2012. He has completed a 6-month research stay at The Intelligent Control Systems Laboratory, at Griffith University (Brisbane-Australia, 2010). He completed a 3-month stay in 2011, and worked as a post-doctoral researcher at INRIA (Paris, France) between 2012 and 2015. For almost 3 years, he has led the automated driving group of the Industry and Transport Division at Tecnalia – Automotive Area.

He is Associate Editor of IEEE IV, IEEE ITSC and IEEE ICVES, as well as IEEE Intelligent Transportation Systems Magazine. He is also visiting professor at the University of Tours (France), on Intelligent Systems and automobile standards, and at the University of Deusto. He has more than 180 scientific publications related to automated driving, ADAS and cooperative maneuvers. He has directed 7 related theses, at the Ecole de Mines de Paris and the UPV. Currently, he directs another 5 theses with the University of the Basque Country.
Abstract: Tele-operation, remote assistance and some alternative strategies with L4 automated vehicles are technologies that are transforming the future of mobility. Tele-operation, for example, allows drivers to control the vehicle remotely, which can be a solution for situations in which it is difficult or dangerous to drive in person. Remote assistance, on the other hand, allows drivers to receive help from a human operator when faced with difficult situations while driving. In addition, there are other alternative strategies that can improve safety and efficiency in mobility, such as the use of sensors and advanced communication systems. At Tecnalia we believe that these technologies have the potential to revolutionize the way we move and connect, and are an important step towards a safer and more sustainable future.