CAiSE'23 will take place at Palacio de Congresos and will be hosted by SVIT GROUP at San Jorge University
San Jorge University
San Jorge University, located in Villanueva de Gállego on the outskirts of the city of Zaragoza, was founded in 2005 and forms part of the San Valero Group, a group of education institutions led by Centro San Valero, a non-for-profit Diocesan centre with over 60 years of history working within different levels and types of secondary, further and higher education and life-long training.
The mission of all the institutions that form part of the San Valero Group is to contribute towards the sustainable development of society through an integral education based on Christian values, that allows people to address professional challenges according to the needs of the environment.
San Jorge University currently has more than 2200 undergraduate, postgraduate and PhD students in three different areas: Faculty of Health Sciences, Faculty of Communication and Social Sciences, and the School of Architecture and Technology.
The teaching and learning strategy of Universidad San Jorge is based around six distinct elements:
The integral education of the person, present in the curriculum of each programme (personal project and professional project).
A culture of service to those around us through the integration of Service Learning in the curriculum and the promotion of voluntary work with the University community.
The personalised attention of the student through the commitment of the teaching staff to attain positive results in the application of the tutorial action plan.
Teaching innovation and the integration of new technologies in order to constantly improve the learning experiences of our students.
The internationalisation of the study programmes with the objective of preparing the student for an increasingly international and global employment market.
Links to the industrial and business community, encouraging the participation of visiting professionals in teaching activities and in the development of real undergraduate and postgradute projects in collaboration with companies and institutions.
The Villanueva de Gállego University Campus has cutting edge installations and teaching and learning resources as well as a sports campus where our students can participate in a wide range of sporting activities.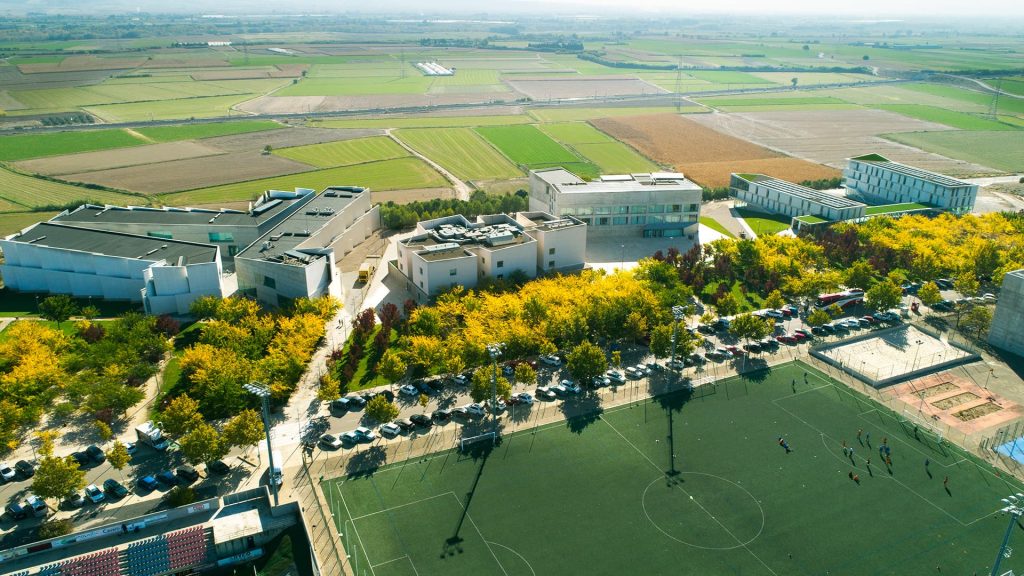 Svit Group
In a world that runs on software, accelerating software development and maintenance is what we do.
Not only does the progress of our society rely on our ability to keep developing software, but the more software that is developed, the more it must be maintained in order to keep our society running.
There is much at stake.
Thanks to our industrial partners, we put our ideas to the test in heterogeneous industrial environments ranging from Induction Hob Firmwares to Train Control Systems.
More Information: https://svit.usj.es